Cologne is covered in snow. We had that last winter, but not the ten winters before.
A look from and on my balcony: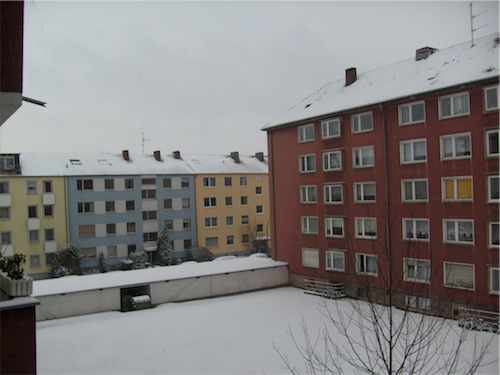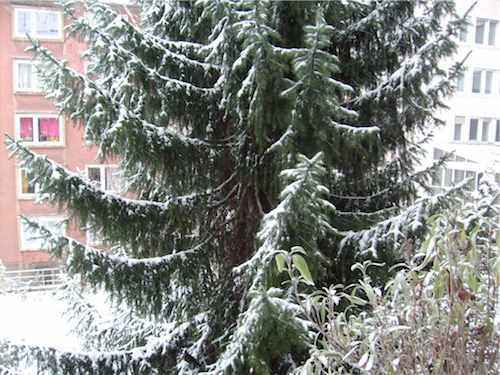 I hope my common sage survives; it has survived last winter already:
Same with the strawberries (the right ones survived last winter, the left ones are new):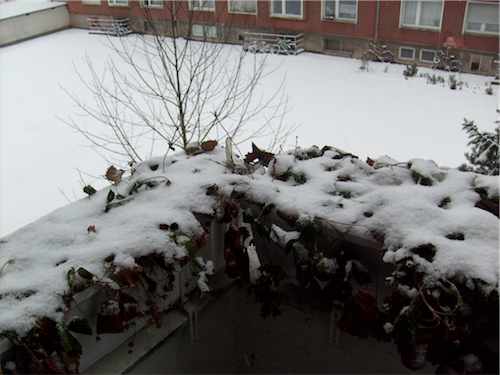 The playground is empty, because all the cool kids are elsewhere: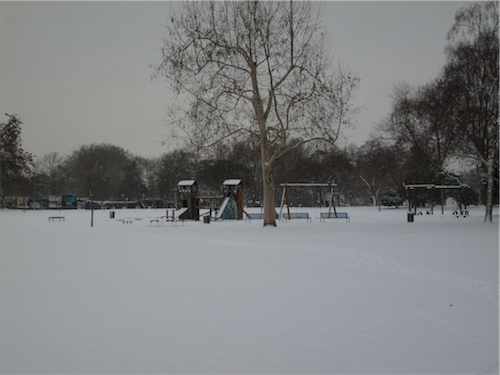 Namely around and on the Aachener Weiher (a pond in the middle of the city). The simple fact that the Aachener Weiher is able to freeze over is quite astonishing to the Colognian mind – luckily, we had last winter to get used to it, so that people are quick to adapt.
A small corner of the quadratic pond stays open, to the benefit of the waterfowl: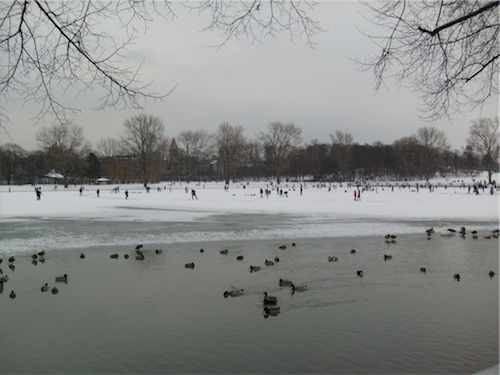 Preparing the field for ice hockey: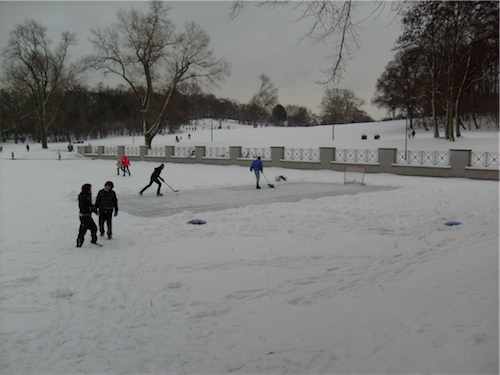 Another skating area: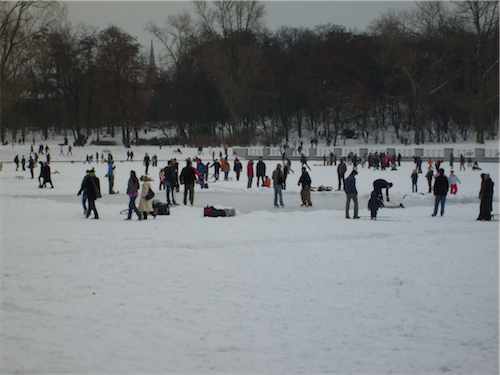 The pond is quite crowded with people, I wonder what the weight limit is (the ice did carry me, I'm able to report):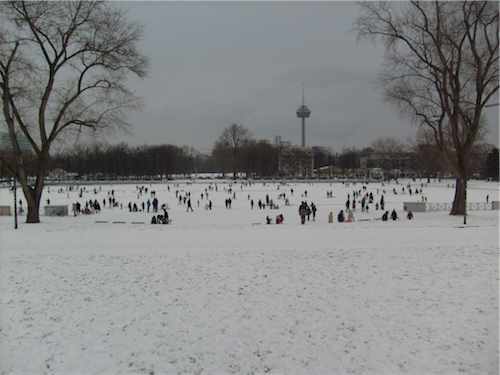 The cool kids are having fun with their sleds (and some adults, too):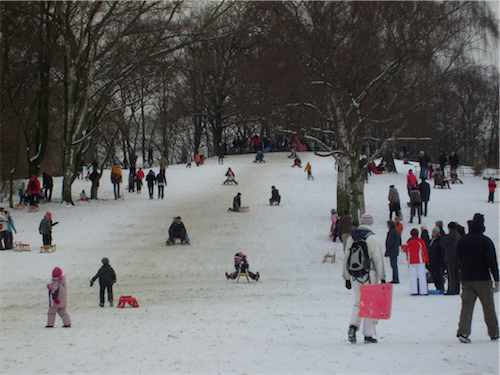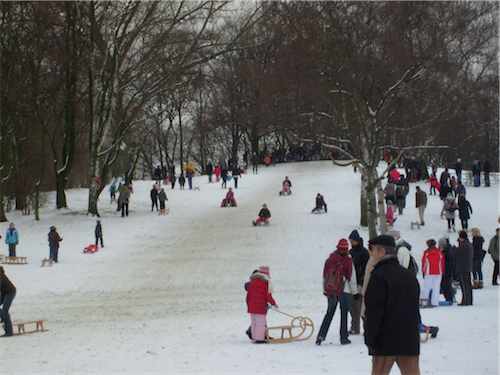 I have seen hundreds of sleds while walking around Cologne in the so-called snowstorm Daisy; perhaps I'm the only one who doesn't own a sled? I'm going to get one for next year …
The ice surface of the pond is covered with snow. To make skating easier, people sweep it away. Some kids use the snow to build structures on the ice, but what is that – a failed attempt at a ramp?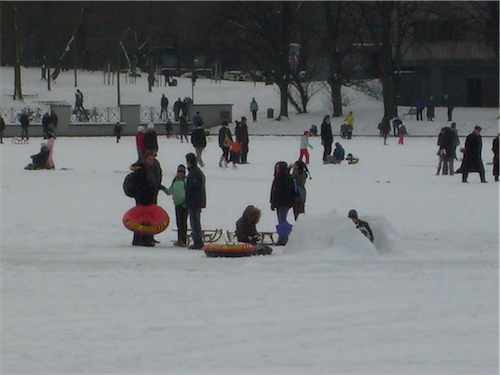 If you've got neither a sled nor skates, you can still slide, if you've got someone pushing you: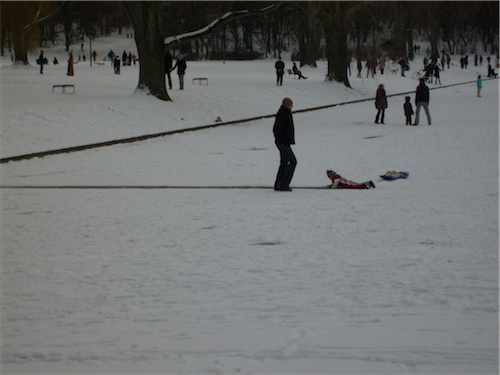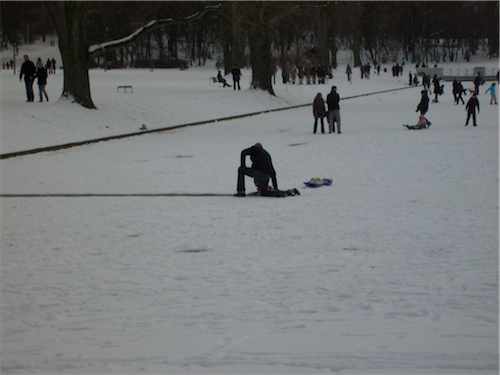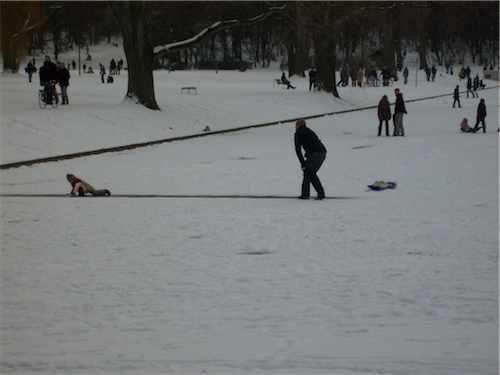 So much for winter impressions. If this is global warming, I want more of it.