Not only nerds are behaving strangely in the bay area, but also sea lions. Yes, sea lions. A sea lion was arrested today while wandering around the I-880 near Oakland, CA. The reason was that he (or she) had no car and was therefore hindering the traffic.
Normally, sea lions lie in sun, avoid unnecessary movements, sometimes burst into loud noise (especially when arguing with a neighboring sea lion who could block the sun), and smell of fish. This is about all that they want to do, and I envy them.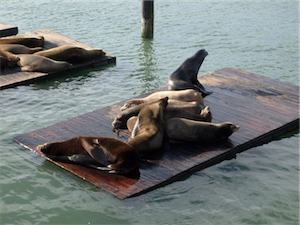 But apparently, one enterprising young sea lion was on a business trip and got stopped by the police. Not wanting any conflict, he (or she) cooperated and went along with the officers, in their car.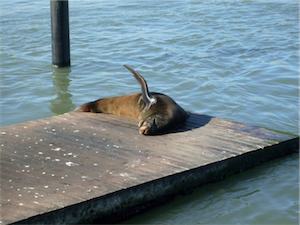 Now I am wondering: did the officers violate the Marine Mammal Protection Act, by harrassing the sea lion? And what did the car smell like afterwards?